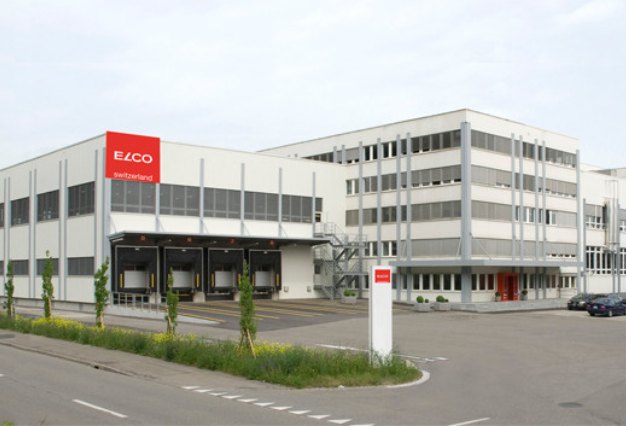 As one of the leading companies in the field of envelopes & direct marketing, Elco looks back on a long and eventful past.
Quality, service, flexibility and a desire to deliver the very best that we are capable of: these are the foundations on which we build the long-term partnerships that are the hallmark of our customer relationships.
Founded in 1935, Avery is a global leader in pressure-sensitive technology and innovative self-adhesive solutions for consumer products and label materials.
Avery develops, manufactures and markets a wide range of products for consumer and industrial markets.
Several significant products that one cannot imagine missing from everyday (office) life are "supplied by Avery". For example, a major successful product was born in New York on 13 January 1907 when Stan Avery invented the first self-adhesive and removable label. Stan Avery's guiding principle: "Stagnation means a retrograde step" still applies for us today.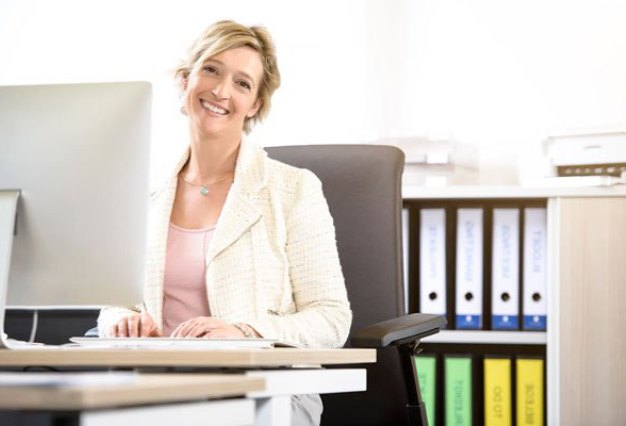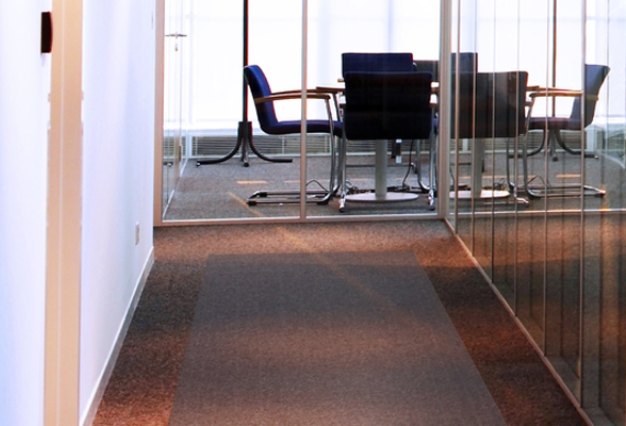 At home or in the office, Floortex offer a comprehensive and unrivalled range of surface protection products for floors, desks and other work surfaces.
"Our aim is to provide the world with innovative, high quality products while providing unsurpassed customer service and operating within an enviromentally responsible framework."
The Bi-Office brand was created in 1998, and became one of the most important motors of the company's growth. Currently, Bi-Office represents quality, versatility and functionality that gives the company a competitive advantage and establishes the brand as a leader in its area.
Bi-office offers a wide range of choices for equipping offices and home offices. Working hard to improve visual communication hardware, we are able to present innovative solutions every year. Our boards are cleverly designed to make it easier to organise teams and everyday tasks. Managing projects is simpler when all is clearly visible to all concerned. User-friendly and carefully built, Bi-office products stand out whenever quality is considered.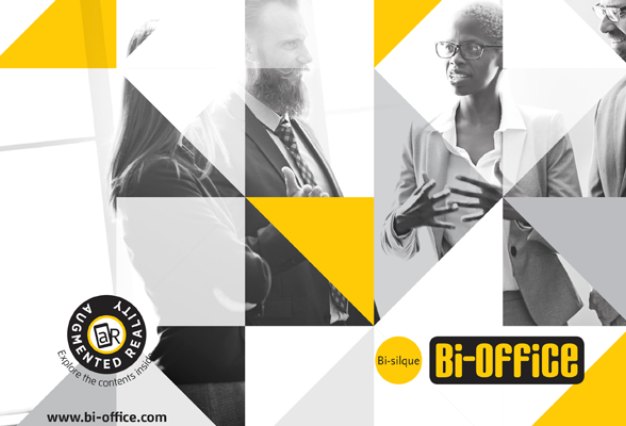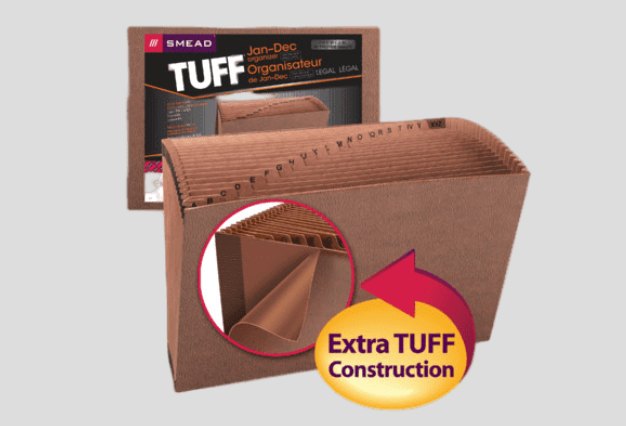 Smead have enjoyed much success during their 100+ years in business. Heritage, innovation, and craftsmanship have defined the last century, and they will continue their next century with these same core values.
Smead continually adapts its offerings to meet the needs of contemporary professionals, starting with the creation of bandless envelopes to sophisticated file management systems.
Protect your documents and fingers with Smead's products–the ultimate solution to fastener issues, including papers tears, finger cuts and excessive fastener crinkling. Available in a variety of colors and divider options to fit any organizing need.
Ancor is a benchmark industrial company in the Iberia Stationery market.
All our productive capacity is concentrated in an industrial unit of 12.500m2 planned to perform the requirements of flexible production of large volume and with the effectiveness demanded by the market.
Our logistic Centre enables us to keep a global offer, at the moment around 1000 references of filing and paper products. This centre is empowered by the latest technological means aiming at providing our costumers a swift and eficiente service.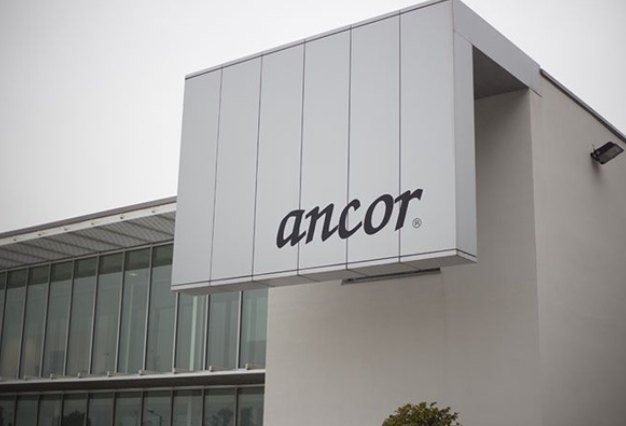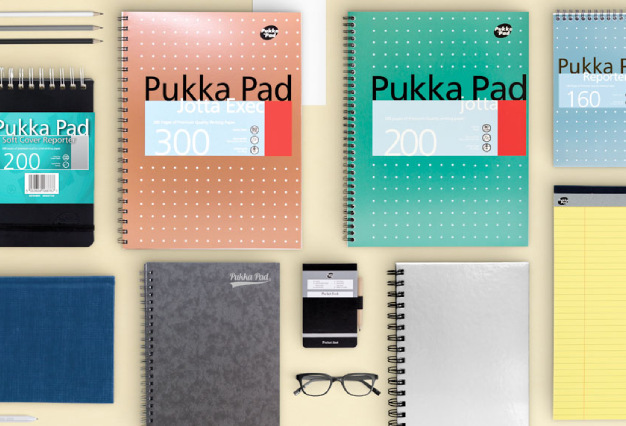 The Pukka Pad Group is a prominent worldwide producer and provider of premium branded and own label paper pads and notebooks, filing and divider materials, postal and packaging supplies, as well as art and creative activity products.
Back in 1999 Chris Stott founded Pukka Pad, and since then they have continued to create and produce innovative, stylish and high quality stationery products for the world's stationery industry.
Their experience, dedication and commitment to the brand have led them to becoming a leading company in the global stationery market.
Nuco International (Nu:notebook) is a British company committed to providing quality paper products for retail, grocery and office markets. With a key focus on design, it creates affordable and stylish products that are revolutionising the market. With a wide range of products Nu: has a product for everyone.
At Nuco we differentiate ourselves in our clients eyes by providing them with professional advice and assistance throughout the purchasing process.
Quality:Nuco maintain the highest quality standards across all our product ranges, and strive to offer the best value for money without compromise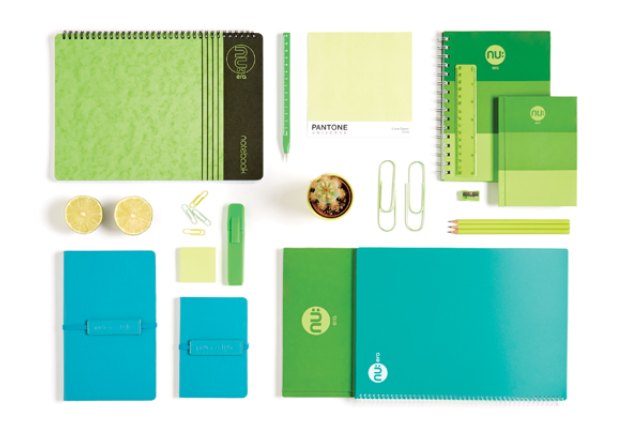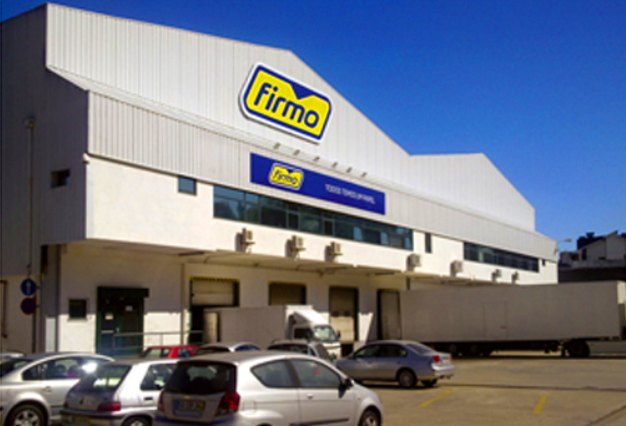 Founded in 1951, FIRMO is the leader in Portugal in the Production and trade of stationery products. With over 65 years of tradition in the national and international markets has a wide and diverse range of products. The brand FIRMO is a brand of election, holds a strong reputation, a brand with history and tradition but at the same time modern and contemporary,responsive to changes and new trends, following the market volatility.
Additionally FIRMO manufactures a range of envelopes and file folders, which are present around the country and several international markets. FIRMO is also the largest distributor of school and office supplies in Portugal, with more than 7.000 different references in permanent stock.
Tarifold is the inventor of document referencing, display system, a widely utilized tool for organizing daily work. Experience the new PRO wall unit system, a patented solution that sets a new bar in document management.
Tarifold is dedicated to delivering tailored products and solutions to meet the unique needs of their customers in various industries such as offices, hospitals, cafés & restaurants, schools, public places, and more.
Whether it's a standard offering or a custom creation, they take great pride in providing the right tools for the job.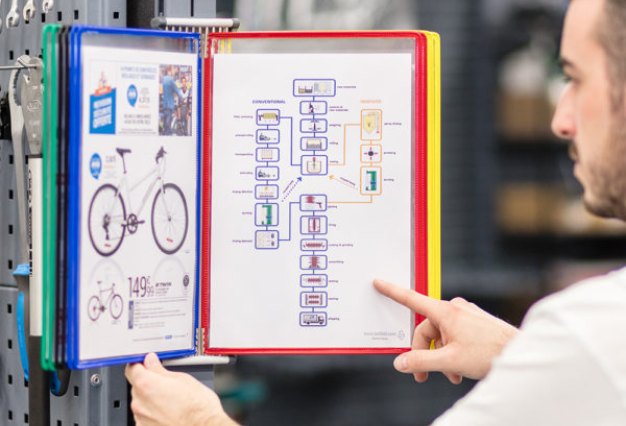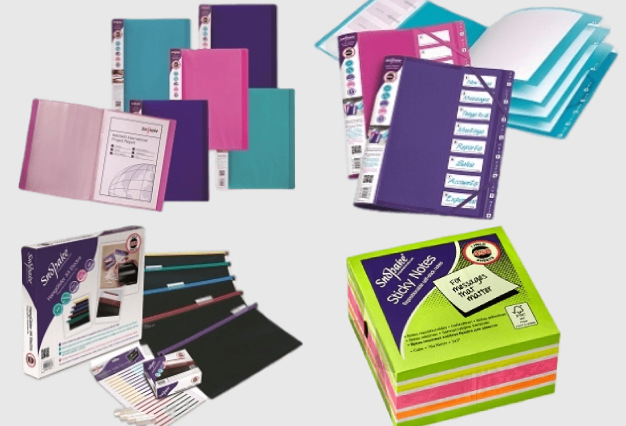 Snopake is proud of its heritage, its experience, its passion and, above all, the quality with which every Snopake product is manufactured.
Their products are constantly monitored throughout their product life-cycle, every attention to detail is applied, from conception, to when the product reaches the shelf and even during after-service.
Each product is meticulously created, details such as extra strength welding, durability of the product, unique Snopake features, such as poppers or indexing, are thought through at every step of the way.
WEDO was setup in 1933 by Werner Dorsch. In 2023 the company will celebrate its 90th anniversary. The slogan "Ideas for the office" has now become "We do it".
This stands for innovation, trend awareness and the international orientation of the company.
In addition to the core business with items for daily work in the office, the company now offers a variety of innovative and unique products for mobile work, for school and learning, for all things handicrafts, as well as smart trend items that are just plain fun.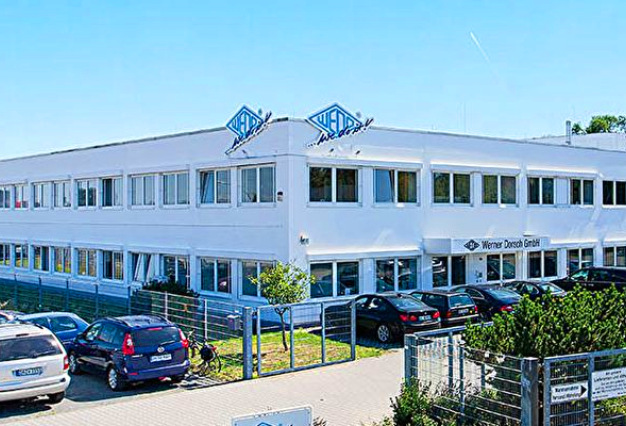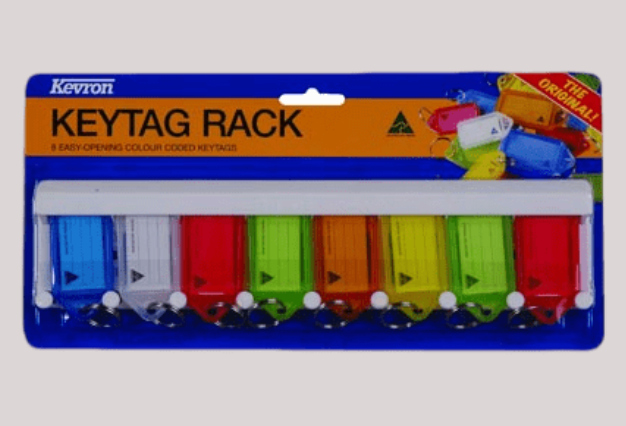 Established in 1952, Kevron is a Melbourne; Australian owned and based company specializing in the manufacture and distribution of a range of high volume, high quality, low cost identification products and associated accessories.
The company exhibits at the MLAA Annual trade fair, and Kevron invests a significant amount of time, energy and money in attending and exhibiting at international trade fairs.
Kevron is proud of its 'Australian Made' heritage and this is an integral part of being recognized both domestically and internationally, as a reliable supplier of quality identification products.
TPPS started its business from a small workshop in 2002. Our area of expertise covers office machines and consumables, including binding & laminating, paper shredder, cutter and trimmer, etc.
Their main customer profile includes such industries like stationery and office products, graphics and print finishing, hobby and craft.
They are proud to serve customers in more than 60 countries worldwide, including many global leading brands.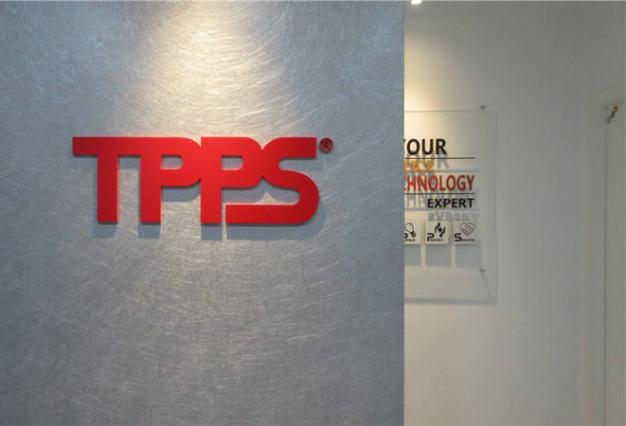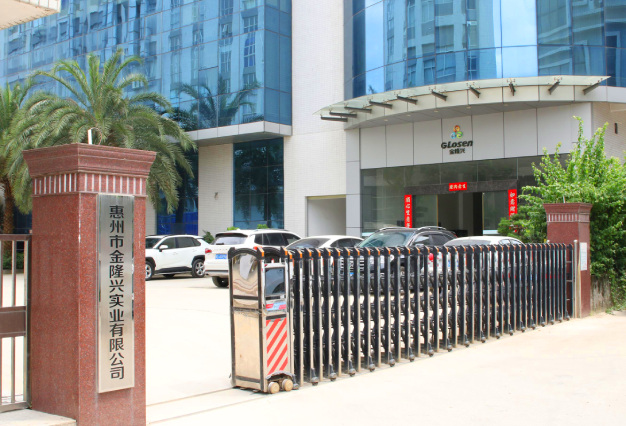 Founded in 2003, Jinlongxing Industry is a comprehensive enterprise with its own brand, integrating R&D, production and sales. 
Products include document management supplies, luggage supplies, desktop office supplies, office supplies, medical emergency supplies, etc.
Jinlongxing product research and development strictly follows the design concept of low carbon and environmental protection, applies cutting-edge fashion design elements in Europe and America, constantly tries new materials and new technology applications, and has obtained a number of national patents.
Tiger Stationery is a trusted source for a wide range of quality stationery products that consistently meets the wide needs of our customers. They have been trading in the United Kingdom, Ireland and many parts of the world for 30 years + It all started with a humble fountain pen and a pencil case to nowadays where their range comprises of some 500 products.
They aim to offer very well made products that are built to last using their factories based throughout the world. Value for money is their key mantra and they are confident that their customers will be satisfied with their purchase.